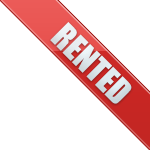 Rented
8322 Windsor Bluff Tampa FL 33647
Specifications
Section 8 Accepted: No
Rent: $2499.00
Address: 8322 Windsor Bluff
County: Hillsborough
City: Tampa
State: FL
Zip Code: 33647
Residence Type: Single Family
Bedrooms: 5
Baths: 4
Square Feet: 3500
5 bed / 4.5 bath home in Tampa with 3500 sqft of living space
8322 Windsor Bluff Dr. Tampa 33647
Tough to describe, this is an amazing house! ... Well, how about a "Palace!"

Granite

countertops
Tile floors through out
Large archways

Cherrywood

cabinets

Stainless steel

appliances
Large sliding glass door leading out into back yard
Recessed lighting
Marble vanity in bathrooms
Huge

walk in

closet

Garden tub

Washer and Dryer included with soak sink in wash room

Three car garage

and plenty of room for storage
Wooden banister
Patio leading from second story looking out back yard
Tile roof
Screened patio downstairs
Lovely landscaping
Front second floor patio looking out into the neighborhood- there are patios everywhere!

Club house has a gym

- no more paying $50 a month for your membership

Community pool

to do laps in or enjoy in the summer
To view more pictures of this home and a walk through video, please visit our web site at https://www.stressfreepropertymanagement.com/rental-unit.aspx?rid=293
How do I go see it?
To see this home, just give us a call and one of our agents will assist you, the cell # is 813-445-9225. We are available extended hours and 7 days a week! If you get the voicemail, please leave a message and we WILL call you back. You can also email us at This email address is being protected from spambots. You need JavaScript enabled to view it.. Don't forget to read our requirements below.
Where can I get an application?
You can go to our website www.NoVacancyNow.com under renters just download the application and fax it to us at 813-621-5363. You can also email us at This email address is being protected from spambots. You need JavaScript enabled to view it.. Please read the qualifications below and do not apply if you are not qualified. Thanks for your interest!
How long does it take to find out if I'm approved?
It typically takes 24 to 48 hours but you must see the home FIRST! Please read more details at our FAQ: https://www.stressfreepropertymanagement.com/renters-faq.aspx
What is your deposit?
The deposit is the same as 1 month's rent.
What are the move in costs?
You will pay 1 full month up front along with your security deposit and a pet fee if applicable. All move in fees must be paid in full before you can move in and must be in the form of a cashiers check or money order.
What is your pet policy?
Sorry No Pets
What are your requirements?
• You have to have good rental history
• No evictions or money owed to an apartment community for any reason, no exceptions
• We do a criminal background check and we go back 5 years
• Income requirements range from 2-3 times the monthly rent depending on the home you are applying for and your other monthly obligations
• You have to have at least 6 months job history at the same job unless transferring
• Credit Check required
• Please do not apply if you do not meet these requirements
Schools for this address?
Turner Elementary, Bartels Middle, and Wharton HS (Do not make rental decisions without verifying this information.)
---