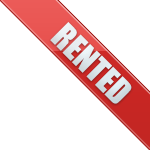 Rented
8309 N 17th St Tampa FL 33604
Specifications
Section 8 Accepted: No
Rent: $950.00
Address: 8309 N 17th St
County: Hillsborough
City: Tampa
State: FL
Zip Code: 33604
Residence Type: Single Family
Bedrooms: 3
Baths: 2
Square Feet: 1203
8309 N 17th St
8309 N 17th St, Tampa, FL 33604
How do I get there?


1.
Head south on I-275 S toward Exit 52

1.4 mi

2.
Take exit 51 for FL-582/Fowler Ave toward Temple Terrace

0.2 mi

3.
Merge onto N Central Ave

400 ft

4.
Turn left at E Fowler Ave

0.2 mi

5.
Turn right at N Nebraska Ave

2.0 mi

6.
Turn left at E Waters Ave

0.6 mi

7.
Turn right at N 17th St

Destination will be on the left

256 ft


** Kitchen and Bathroom have been completely renovated-you will be proud to invite your family or friends over to visit

** Large front porch-sit out and relax in the cool evenings

** Fenced in backyard-your kids can run around and play in the safety of your backyard

** Carport with attached storage shed-protect your car from the Florida Summer sun

** Breakfast bar and dining room

** New appliances will be installed in kitchen-nice quality fridge and stove at last

** Ceramic tile and ceiling fans throughout-so if your kids or pets make a mess, it's no big deal. You will also love it if you have allergies.


How do I see it?
Just give me a phone call and you can go in and see it. My name is Marilyn and my cell phone number is 813-333-3376. Please no phone calls after 8:30 PM
Where can I get an application?
You can go to our website www.NoVacancyNow.com under renters just download the application and fax it to us at 813-621-5363
How long does it take to find out if you are approved?
It typically only takes one business day to tell you if you are approved
What is your deposit?
The deposit is a half months rent
What is your pet policy?
We love pets! We do have a one time pet fee, please call us for more details.
What are your requirements?
You have to have good rental history

No evictions or money owed to an apartment community for any reason

We do a criminal background check and we go back 5 years

You have to have at least 6 months job history at the same job

We do pull your credit. It doesn't have to be perfect but I do look to see what you have on your account