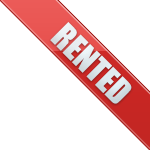 Rented
Available On: 01/04/19
1400 Gandy Blvd. Unit 1110 St. Petersburg, FL 33702
Specifications
Section 8 Accepted: Yes
Rent: $750
Address: 1400 Gandy Blvd.
1110
County: Pinellas
City: St. Petersburg
State: FL
Zip Code: 33702
Residence Type: Condo/Apt.
Bedrooms: 1
Baths: 1
Square Feet: 525
1 Bedroom 1 Bath Condo in Gated Community with 525 sqft.of living space
1400 Gandy Blvd. Unit 1110 , St. Petersburg, FL 33702

1 Bed/1 Bath Condo in st. Petersburg with 525 sqft. of living space
Welcome Home to your gated community!
Community Pool to relax and enjoy some fun in the sun.
Water is only $25 per month!
Tile Flooring Throughout is so easy to clean and maintain.
Kitchen Appliances include range, refrigerator, and dishwasher.
Private Screened Patio is perfect for unwinding at the end of the day.
Pantry for extra storage.
Efficient Central AC and Heat will keep you comfy year round.
Washer and Dryer CONNECTIONS for your convenience!
Window Blindsallow just the right amount of light.
Ceiling Fanswill be sending you a cool breeze.
Convenient to Shoppingwith groceries, retail and restaurants near by.
Pets must be under 30 lbs.

How do I go see it?
To see this home, just give us a call and one of our agents will assist you, the cell # is 813-445-9225. We are available extended hours and 7 days a week! If you get the voicemail, please leave a message and we WILL call you back. You can also email us at This email address is being protected from spambots. You need JavaScript enabled to view it.. Don't forget to read our requirements below.
Attention: Should no one respond to your request for information or a showing within 24 hours then this unit has been leased or has an application pending.
Where can I get an application?
You can go to our website www.stressfreepropertymanagement.com . Click on Rental Applications tab, fill out information thoroughly, then click Submit Application at the bottom. You will then be taken to pay the application fees through PayPal. Application fees are $25 per adult. There are also applications at the property that you can take, fill out, and bring into our office, along with application fees in the form of money order or cashier's check. You can also email us at This email address is being protected from spambots. You need JavaScript enabled to view it. . Please read the qualifications below and do not apply if you are not qualified. Thanks for your interest!
How long does it take to find out if I'm approved?
It typically takes 24 to 48 hours but you must see the home FIRST! Please read more details at our FAQ: http://www.stressfreepropertymanagement.com/renters-faq.aspx
What is your deposit?
The deposit is the same as 1 month's rent.
What are the move in costs?
You will pay 1 full month up front along with your security deposit and a pet fee if applicable.There is a $150 Lease/Admin fee if approved. All move in fees must be paid in full before you can move in and must be in the form of a cashiers check or money order.
What are your requirements?
• You have to have good rental history
• No evictions or money owed to an apartment community for any reason
• Income requirements range from 2-3 times the monthly rent depending on the home you are applying for and your other monthly obligations
• You have to have at least 6 months job history at the same job
• Credit and Criminal Background checks are required
(Requirements vary depending on the home and the owner)
Schools for this address?
Sawgrass Elementary, Meadowlawn Middle, and Northeast HS (Do not make rental decisions without verifying this information.)
matted text